​When starting a business or having a job vacancy, the obvious course of action is to start the hiring process. Most businesses would do it in-house, with HR being the main person doing the recruitment. Still, there is another option, which is using the services of a recruitment agency. They can offer a specialized service in finding the right talent.
Partnering with the right recruitment agency in Thailand can be highly beneficial not only to HR but to the company as a whole. Here are 5 key benefits of using a recruitment agency:
Advantages of Using a Recruitment Agency
1. High-Quality Recruitment
A recruitment agency strengthens your ability to connect with high-quality candidates with the skills and expertise within the relevant industry. A recruitment agency will most likely have access to a talent pool of pre-screened and referenced candidates. This means that you will meet with individuals who have undergone a thorough assessment, sparing you a great deal of time and effort.
Moreover, through the use of a recruitment agency, your business is more likely to have access to the leading job-seekers on the market. Why? Job seekers prefer the efficiency and convenience offered by recruitment agencies.
2. Faster Hiring
Most businesspeople agree with the adage that "time is money," using the services of a recruitment agency can prove to be a valuable time and cost-saving strategy. Recruitment agencies prioritize giving clients a curated list of high-quality candidates. This allows companies to concentrate on other critical aspects of their business. It is no secret that hiring new staff is a complex and time-consuming process. This is especially relevant if you are a smaller business without the capacity to support an in-house team of recruiters.
That said, recruitment agencies in Thailand can be an excellent solution to save time, and you can be confident that your hiring needs are being dealt with professionally and quickly.
3. Specialist Recruitment Knowledge
Recruitment agencies have a deeper understanding of technical jobs and the skills needed for them. On top of that, they also possess the expertise to spot transferable skills relevant to your job opening.
As your business grows and changes, this specialized knowledge of technical jobs can be an invaluable asset in acquiring new employees for a position that requires specific technical skills.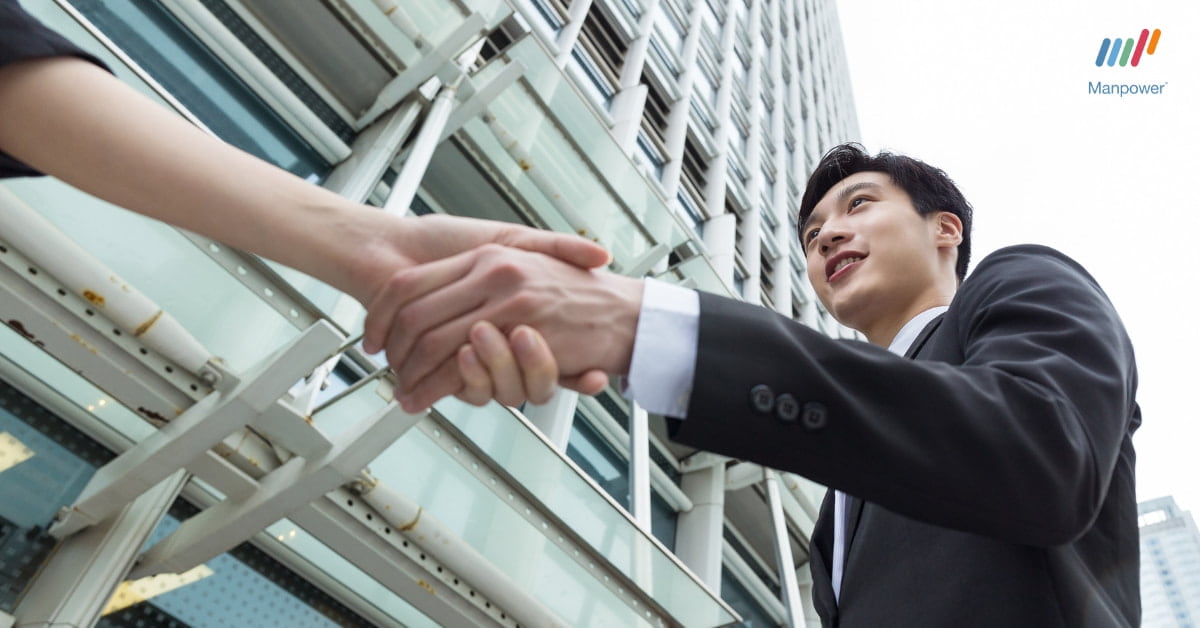 4. Knowledge of the Market
Identifying the right individual who meets specific requirements can be challenging, especially in a market you are unfamiliar with. In such cases, the expertise and market knowledge of the agency are highly valuable.
When partnering with a recruitment agency in Thailand, your business will gain access to their expertise in salary rates, available skill sets, career development expectations, contract support, hiring complexities, and sector-specific market trends, insights that might otherwise remain undisclosed to the general public.
5. Additional Services
One pertinent advantage of using a recruitment agency is the additional services offered. This can range from background checks on candidates, sub-contract and temporary outsourcing, payroll services, and work permit services in Thailand.
In summary, you can benefit from recruitment agencies by tapping into their expertise, saving time and money, gaining access to a wider candidate pool, and receiving assistance throughout the hiring process. These benefits can ultimately lead to more efficient and successful talent acquisition, which is essential for the growth and success of your businesses in Thailand.
ManpowerGroup, Your Trusted Recruitment Agency in Thailand
By partnering with Manpower, you will gain access to experienced recruiters who will take care of your recruitment needs, ensuring your business finds the right people with the right skills.
ManpowerGroup is the world's leading workforce expert. We offer comprehensive services ranging from recruitment services, HR consultant services, payroll outsourcing, outplacement services, and more. With more than 20 years of experience providing such services in Thailand, you can rest assured that our experts will offer solutions that help your organization transform in a fast-changing world of work.
Contact us
LINE OA: @manpowergroup_th
Call Center: 02-171-2345
E-mail: recruitmentthailand@manpower.co.th
Website: www.manpowerthailand.com
​
​